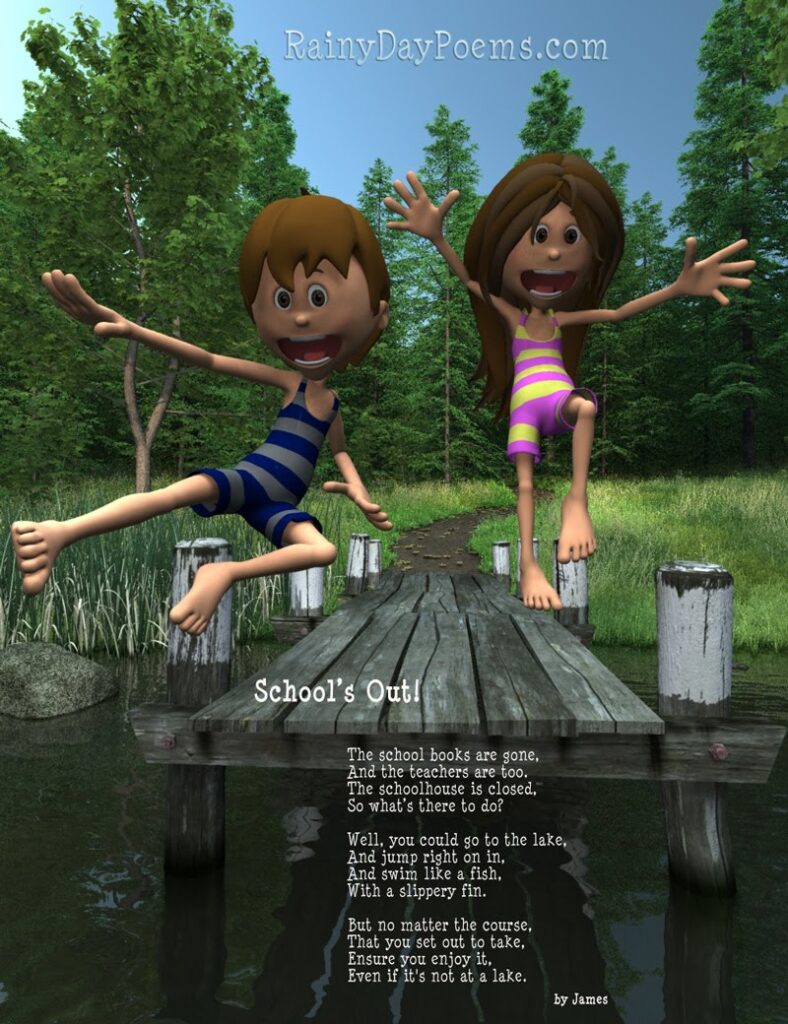 The school books are gone,
And the teachers are too.
The schoolhouse is closed,
So what's there to do?
Well, you could go to the lake,
And jump right on in,
And swim like a fish,
With a slippery fin.
But no matter the course,
That you set out to take,
Ensure you enjoy it,
Even if it's not at a lake.