Name: Walter de la Mare
Occupation: Poet
Date of Birth: April 25th 1873
Place of Birth: Kent, England
Interesting fact:
Walter de la Mare loved to write ghost stories.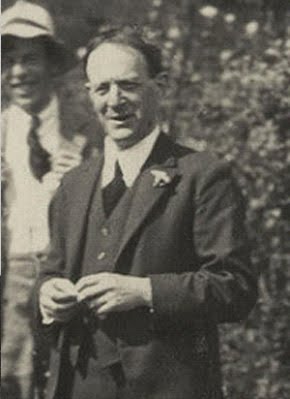 About the Poet Walter de la Mare:
Walter de la Mare wrote for both children and adults, poetry, short stories and novels. Until he was middle aged he worked as a clerk in an oil company, after which a government pension allowed him to turn to writing fulltime. He's won several awards and has been honored by numerous universities.
At nineteen, Walter de la Mare met Elfrida Ingpen at dramatics club and ended up marrying her and having four children. They were married until her death in 1943. Walter de la Mare lived another thirteen years continuing on with his poetry and other writings.
Because of his preoccupation with supernatural themes, many thought de la Mare as not being rooted in reality, but those that knew or studied him claim that if anything he was rooted in imagination. Walter de la Mare as a poet is compared in style to poets William Blake and Thomas Hardy.
One of Walter de la Mare's well known poems for children is The Listeners. He also wrote supernatural stories for adults that have inspired other writers, including the master of horror himself, H.P. Lovecraft.
Poems by Walter de la Mare: