Name: Sara Josepha Hale
Occupation: Poet
Date of Birth: October 24th, 1788
Place of Birth: New Port, New Hampshire, USA
Interesting fact:
Sarah Josepha Hale successfully campaigned for the creation of the holiday of Thanksgiving.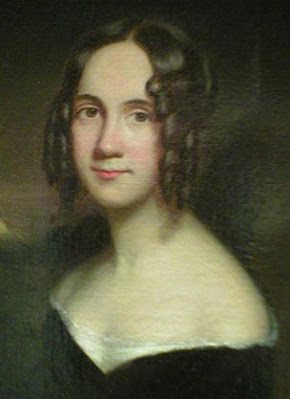 About the Poet Sarah Josepha Hale:
Sarah Josepha Hale was a writer, poet and editor. She worked for a popular women's magazine, writing much of the content that went into the magazines and editing the entire publication. She married David Hale, who died young after only nine years of marriage, but together they had five children that Sarah Josepha Hale struggled to take care and provide a living for. The success of her writing eventually provided a good living for her and her children.
As a successful writer and magazine editor, Sarah Josepha Hale used her position to influence and encourage women to be educated. In a time where most colleges didn't allow women as students and any type of education was hard to come by, Mrs. Hale used reading lists from major colleges and published parts of those works in her magazine for women to gain knowledge. She also gave lists of colleges that would accept female students. Sarah Josepha Hale was a major figure in the movement to educate and create opportunity for women.
Sarah Josepha Hale believed that the celebration of Thanks for our nation that many on the East coast already celebrated should be made a National Holiday. After several publications urging politicians to create a National Holiday in thanks for our country, Abraham Lincoln declared the National Holiday of Thanksgiving.
Mrs. Hale worked at the women's magazine as an editor until it closed when she was 89 years-old. She died two years later.
Poems by Sarah Josepha Hale:
Mary's Lamb
Mother's Sweet Kiss