Name: Lydia Maria Child
Occupation: Poet
Date of Birth: February 11th 1802
Place of Birth: Medford, Massachusetts USA

Interesting fact:
Lydia Maria Child was an editor and writer of a popular children's magazine.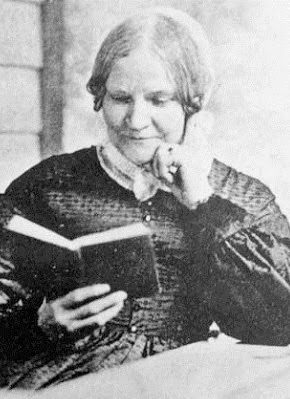 About The Poet Lydia Maria Child:
Lydia Maria Child was a poet, novelist, abolitionist and women's rights activist. Her novels focused and brought negative light to controversial issues such as slavery, abuse, exploitation and racism in a time where these attitudes were accepted by society, at times, making much of her literary work shunned and criticized. During her life and after her death she became a celebrated and respected voice in the fight against slavery and inequality.
During her early years, Ms. Child was an Elementary teacher and writer until she met her husband, David Lee Child; she then pulled back on personal endeavors and focused on being a wife. She never had children. Her husband struggled making ends meet as a lawyer which enabled Lydia Maria Child to go back to her writing. She was one of the few women of her time (or men for that matter) to make a decent living as a writer. At times it was the only income keeping her and her husband from poverty. Her passion and main focus was in ending slavery and fighting for equality. Ms. Child went against mainstream thinking challenging society on the unjust and corrupt values of the time.
Lydia Maria Child spent her entire life writing and speaking for equality and fought to put an end to slavery. She fell in and out of popularity with her peers and the public, but never gave up on her hope for all humans to be treated with dignity and equality. She's recognized as one of the first women of literature as well as a main figure in the abolition of slavery.
Poems by Lydia Maria Child: