Lewis Carroll
Born: January 27th 1832
Place of Birth: Cheshire, England
Occupation: Poet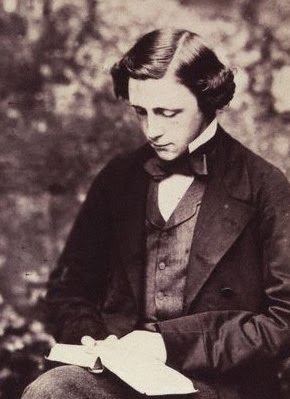 Interesting Fact: Lewis Carroll portrayed the character "the Dodo" in Alice in Wonderland after himself.
About the Poet:
Lewis Carroll's real name is Charles Lutwidge Dodgson. He used the name Lewis Carroll as a pseudonym to maintain privacy as a writer. Writing wasn't Lewis Carroll's only passion he was also a Professor of Math at Oxford University in England. Along with his children's books he wrote numerous math books.
Lewis Carroll was extremely shy. He also felt uncomfortable about a small speech impediment that he and all his family members had. Children were his favorite company. He felt most at ease around kids, talking and telling stories. Adults made him uncomfortable and self-conscious, so around them he was known as a man of few words.
Besides children, Lewis Carroll was very close and dedicated to his family as they were to him. He was the third child out of ten siblings, seven sisters and three brothers. He cared for and looked after his family financially long after his death.
Alice in Wonderland and Through the Looking Glass were created when he was friends with the Liddell Family. He spent a lot of time with the three Liddell daughters, Alice, Edith and Lorina, telling them stories which eventually evolved into his two most famous books.do" in Alice in Wonderland after himself.
Popular Poems by Lewis Carroll:
All in a Golden Afternoon
Alice and the White Night
My Fairy
Echoes
The Palace of Humbug
The Walrus and the Carpenter