Name: Laura E. Richards
Occupation: Poet
Date of Birth: February 27th 1850
Place of Birth: Boston, Massachusetts USA
Interesting fact:
Laura E. Richards started numerous clubs for kids and adults celebrating the lifelong importance of education.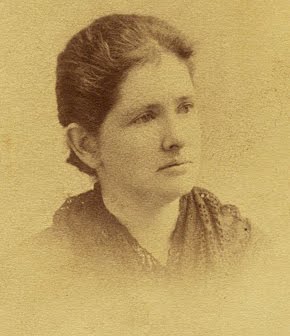 About the Poet Laura E. Richards:
Laura E. Richards was born into a wealthy family, her father was a doctor, and her mother was the poet who wrote "Battle Hymn of the Republic." Laura's godmother was Florence Nightingale (the founder of modern nursing). Ms. Richards childhood was filled with education, travel and books. She read voraciously as a child and adult. Grimm's Fairy Tales, Nathaniel Hawthorne's Wonder Book and Louisa May Alcott's Flower Fables were some of her most memorable reads of childhood.
Richards learned several languages and wrote numerous books of stories and poetry during her lifetime. Her husband was manager of a paper mill until it closed because of a changing industry so the Richard's opened a boys camp and so began their committment to education and creating clubs and associations where people of all ages could engage in educational activities. Some of the clubs Laura E. Richards started lasted beyond her death.
With her sister, Laura E. Richards wrote a biography about their mother Julia Ward Howe. The piece won both women the Pulitizer Prize in biographies, a prestigious award for authors. She also won the Lewis Carroll Shelf Award for her children's book Tirra Lirra. From a library association founder, to a creator of after school clubs, to a writer of an array of children's books, Laura E. Richards dedicated her life to promoting education. She died at 92 years-old.
Poems by Laura E. Richards:
Jippy and Jimmy
The Goodnight Song
The Dandy Cat