Name: Hilaire Belloc
Occupation: Poet
Date of Birth: July 27th 1870
Place of Birth: La-celle-saint-cloud, France
Interesting fact:
Hilaire Belloc had both French and English citizenship.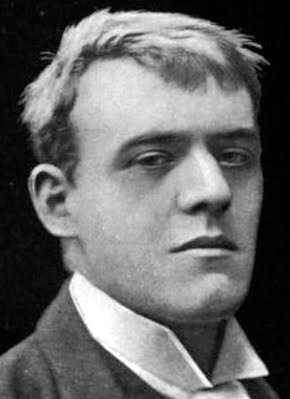 About the Poet Hilaire Belloc:
Hilaire Belloc was born in France but grew up in Sussex, England, because his mother was of English decent and his father was French. Mr. Belloc believed Sussex, England was his home physically as well as spiritually. He loved everything about his hometown and promoted it every chance he got, and missed it dearly anytime he was away.
Hilaire Belloc married American, Elodie Hogan and had five children with her. She died during the Spanish Influenza outbreak in 1914. Hilaire Belloc wore black, mourning her death until the end of his life in 1953. He never remarried and kept her room in their house exactly as she left it.
A stout man, Hilaire Belloc was known for walking long distances. He walked from the midwest to California, staying on farms along the way, drawing portraits and reciting poetry in exchange for food and a place to sleep. He was a devout Catholic and most of his work is heavily influenced by his faith.
Hilaire Belloc was a prolific writer. For his time, he was one of the biggest producers of writing in England. His most popular piece is his Cautionary Tales which are a compilation of short stories aimed as a warning for children to behave, lest there be startlingly severe consequences.
Poems by Hilaire Belloc:
Matilda Who Told Lies and Was Burned to Death
The Vulture
Jim Who Ran Away From His Nurse and Was Eaten by a Lion