Name: Eugene Field
Occupation: Poet
Date of Birth: September 2, 1850
Place of Birth: St. Louis, Missouri, USA

Interesting fact:
Eugene Field was extremely afraid of the dark.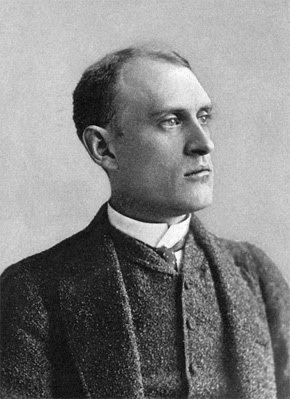 About the Poet Eugene Field:
Most poets write poetry for both children and adults but Eugene Field was different in this way, because he only wrote poetry for children, earning him the name "the children's poet." Mr. Field wrote his first poem at the age of nine about his cousin's farm dog "fido." In the boarding school he attended during his teen age years, he led the other students (all boys) in playing tricks on the headmaster. Studying was very difficult for Eugene Field. He struggled through school even during the college years.
Eugene Field met his future wife, Julia Comstock, at the college both he and his brother attended. They had eight children together. Mr. Field began making his living working for newspapers. He was known for his lighthearted and humorous voice. It wasn't until 1879 when one of his poems was first published, Christmas Treasures, and he began making a name for himself in the publishing world.He went on to write and publish dozens of volumes of poetry for children.
Today many elementary schools and parks across the United States are named in honor of Eugene Field, as well as an apartment building in a district known for poets. There is also a museum dedicated to his life and works in St. Louis in a house he lived in. One of his most well known poems is Wynken Blynken and Nod.
Poems By Eugene Field:

The Duel
A Christmas Wish
Wynken, Blynken and Nod