Name: Countee Cullen
Occupation: Poet
Date of Birth: May 30, 1903
Place of Birth: Lexington, Virginia, USA
Interesting fact:

Countee Cullen has a public library in New York named after him.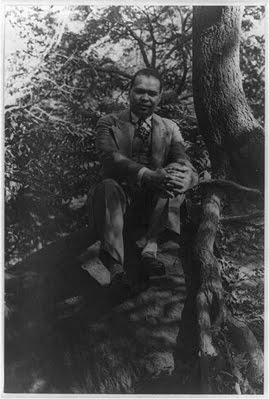 About the poet Countee Cullen:
Little is known about the early years of Countee (pronounced Countay) Cullen. When he was nine he was brought to Harlem, New York by his grandmother. It is presumed that Mr. Cullen was abandoned by his mother. His grandmother died in 1918 when Countee was fifteen-years-old; he was then adopted by an Episcopal Minister and his wife.
Countee Cullen excelled academically. He was an honor student, vice president of his class and graduated with honors from high school in Math, Greek, Latin and French. He went on to college and recieved a Masters in English from Harvard. During this time he won numerous awards as well as the prestigious Guggenheim Fellowship for his poetry while also building a name as a succesful poet.
Countee Cullen became one of the most well known and respected African American poets. His poem 'Color' was a corner stone of the Harlem Renaissance. He had a powerful style and was compared to poets such as William Blake and William Wordsworth. He also wrote a novel and taught English at the Fredrick Douglas Junior High School until the end of his life.
Poems by Countee Cullen: